Please allow 2-3 weeks for delivery. If you have any questions or you are interested in any original artwork not displayed here, please feel free to contact me at nimit (at) nimitmalavia (dot) com.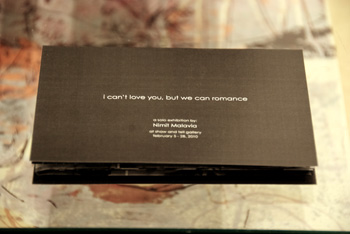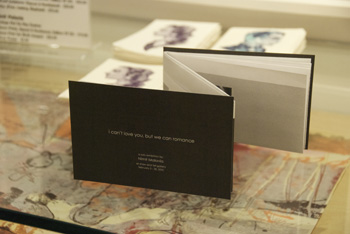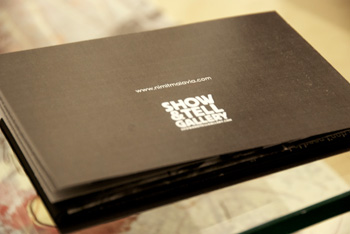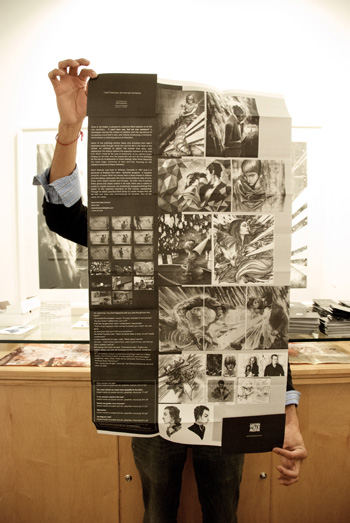 This catalogue was created to commemorate my first solo exhibition at Show & Tell Gallery in February 2010. The catalogue features images of all the works in the show, plus unreleased process work, written artist statement, musings and more. Originally created in an edition of 95 as a keepsake available to those who came out to the show. Very limited quantities remain.
i can't love you, but we can romance (show catalogue)
|| $7
Print size: 4" x 6" (folded), (18" x 32", unfolded)
Original edition of 95 (only a handful remain)
SOLD OUT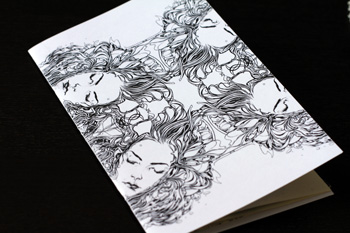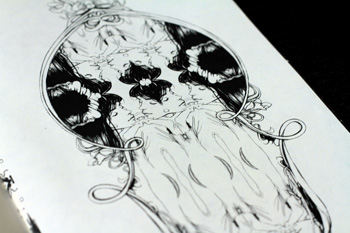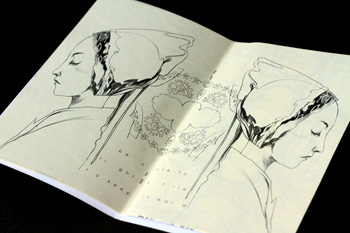 An exercise in the true magic, \Collideoscope\ is a collection of all new work that invites the reader to take part and become the "observer\creator of beautiful forms".
Collideoscope
Print size: 8" x 5.5", 24 pages
SOLD OUT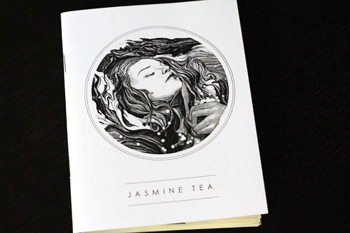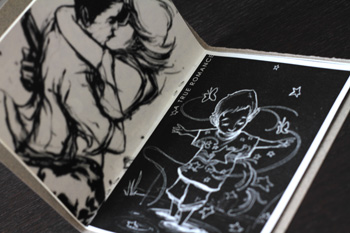 Jasmine Tea is a collection of new drawings, paintings and musings on the finer points of life (my life). It also happens to include the secret ingredient to make great Jasmine tea inside!
Jasmine Tea
Print size: 4.25" x 5.5", 12 pages
SOLD OUT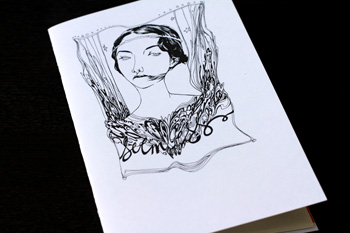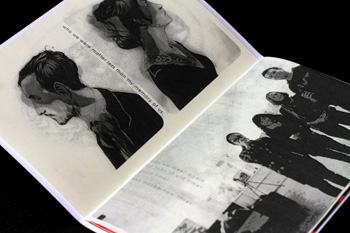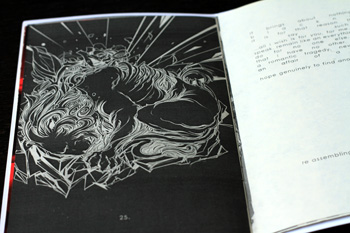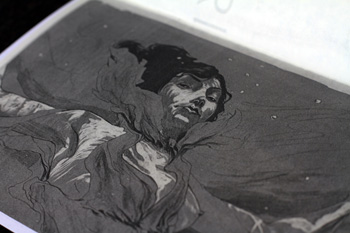 Seemless Grey Skies is a one-off, much like Jasmine Tea, features a collection of ephemera, writing, photographs and all new work created specifically for the zine.
Seemless Grey Skies
Print size: 8" x 5.5", 24 pages
SOLD OUT